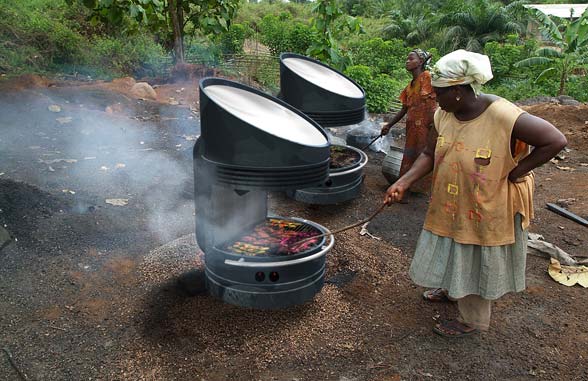 Here at CLR we've developed a $20 Solar Crock Pot that anyone can build in a few minutes. We'll be posting those plans for download soon.
And, commercial solar ovens and kits have been available for years. However, this invention by MIT students is a unique and attractive alternative. You can read all about here.
We're interested here at CLR in developing a DIY version of this grill. Stay tuned for new developments.